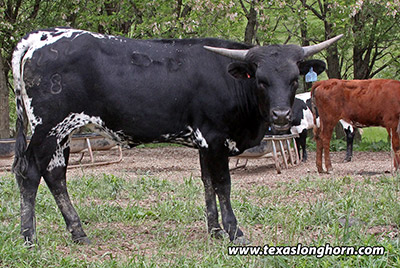 DOB:
5/10/2018
Color:
B/W
Weight:
598
(on 6/7/2019)
Horns:
30.5
(on 6/7/2019)
Noel Black as the heart of a 9-11 pilot. But, nice. If black is bold and bold is black, then buy black and be bold, maybe. Sorry all free barn kittens are spoken for with other purchases.
This is a presentation of a Dickinson Cattle Co. LLC Inventory Item. This presentation was printed on 12/13/2019. Prices are subject to change. Please check the current item price and description at
www.texaslonghorn.com/inventory
. Or contact your DCC sales representative.
Thank You for your interest!