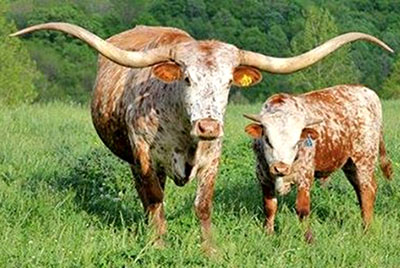 Jester
Jester - is an 85" daughter of famous Winchester. Nearly every calf she has is this same color. We want every cow raised at DCCI to look like Jester. Her son Annex is being bred and possibly another son for 2014. She is not just horn, but twist, correct conformation and good size.
Quotes & Quips

When you can afford to be generous and are not, it marks you as a small person. That does not include being generous with other people's money; that only marks you as cheap.


Baxter Black, DVM
Political Quotes

The squaws along the yukon are good enough for me.


Hank Thompson and the Brazos Valley Boys.